Swans : nouvelles rééditions
26 Nov 15
Les sombres expérimentateurs bruitistes américains menés de tout temps par Michael Gira poursuivent leur oeuvre de réédition du fond de catalogue, tout en maintenant une activité créative. Alors qu'est attendu le prochain album studio et ultime disque de la formule actuelle de Swans (le successeur de To be kind est attendu a priori pour le printemps 2016), Swans réédite en décembre White Light from the Mouth of Infinity (originellement paru en 1991) et l'excellentissime Love of Life (1992).
White Light from the Mouth of Infinity est un disque que certains considèrent comme « pierre angulaire », ce dernier formulant un virage stylistique par l'incorporation d'éléments ambiants, folk et orchestraux à une musique jusqu'ici considérée comme primairement bruitiste.
Les deux rééditions comprendont un lot important de prises bonus et bénéficieront de pressages vinyles exclusifs (sous forme de coffret, plus un format triple CD pour la totale).
« Love of Life » (extended version)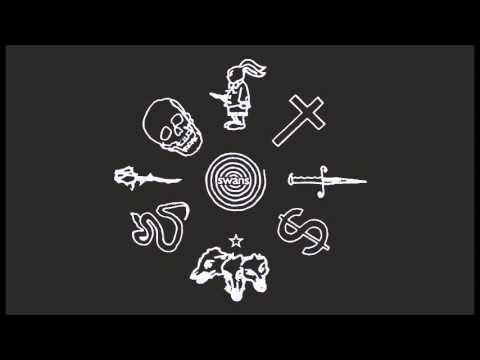 Triple-CD setlist
CD 1
01. Better Than You
02. Power and Sacrifice
03. You Know Nothing
04. Song for Dead Time
05. Will We Survive
06. Love Will Save You
07. Failure
08. Song for the Sun
09. Miracle of Love
10. Blind
11. When She Breathes
12. Why Are We Alive
13. The Most Unfortunate Lie
CD 2
01. (—) Pt. 1
02. Love of Life
03. The Golden Boy That Was Swallowed by the Sea
04. (—) Pt. 2
05. (—) Pt. 3
06. The Other Side of the World
07. Her
08. The Sound of Freedom
09. (—) Pt. 4
10. Amnesia
11. Identity
12. (—) Pt. 5
13. In the Eyes of Nature
14. She Cries (For Spider)
15. God Loves America
16. (—) Pt. 6
17. No Cure for the Lonely
CD 3
01. Amnesia (Long)
02. Song for Dead Time (MG Version)
03. You Know Everything
04. Mother s Milk
05. The Child s Right
06. Love of Life (Short)
07. Unfortunate Lie (Inst. Version)
08. No Cruel Angel
09. Black Eyed Dog
10. Love of Life (Long)
11. Picture of Maryanne
12. Amnesia (Live)
13. Dream Dream
14. Please Remember Me
15. Drink to Me Only With Thine Eyes
16. The Unknown
17. Blood on Your Hands
18. A Young Girl Needs