Peter Murphy : projet de DVD live hommage à Bauhaus
09 Avr 14
Non content de sortir un nouvel album studio dans quelques semaines, l'ex-leader de Bauhaus projette de sortir une trace live conséquente de sa récente tournée hommage au groupe culte. Les précommandes ont démarré sur Pledge pour une sortie DVD intitulée Mr. Moonlight Tour: 35 Years of Bauhaus + un EP dix pouces.
Le film et l'enregistrement ont été réalisés au Fonda Theatre à Los Angeles à l'été 2013.
Bien évidemment la plateforme Pledge créée pour l'occasion permet d'accéder à différents items/formats, certaines combinaisons de packages permettant d'inclure à l'achat le prochain album Lion en formats CD ou vinyle. Un package spécial de 1000 $ donnera à un chanceux le droit d'acquérir le microphone utilisé par Peter en studio. Rien ne se perd.
Le tracklisting du DVD n'est pas encore révélé à ce jour mais il est désormais certain que le format EP audio inclura des réinventions live des classiques « Double Dare » (dont nous nous remémorons l'extraordinaire puissance sur la version de Gotham, délivrée par l'authentique Bauhaus), « In the Flat Field », « God in an Alcove », « The Spy in the Cab » et « Stigmata Martyr ».
Mr. Moonlight Tour / Peter Murphy LIVE – « Double Dare «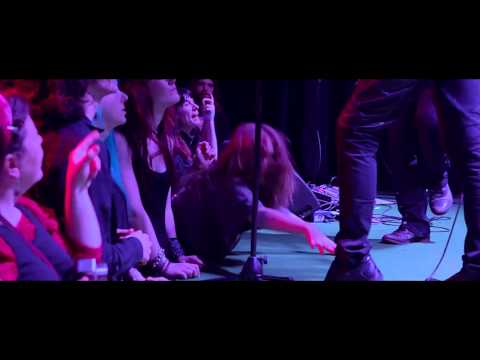 Ci-dessous, le mot introductif au projet signé de la main de Murphy en version originale :
UNLOCK A WINDOW INTO MR. MOONLIGHT…
PRE-ORDER my upcoming '35 Years of Bauhaus' DVD and get exclusive access to a series of FREE EXTRAS like exclusive interview footage, unique unseen photos and much more.
Back in July 2013 I was fortunate enough to experience one of the most amazing nights of my career at The Fonda Theatre in Los Angeles. It was a splendid night and as a result we have decided to release it as a special live DVD.
Working with PledgeMusic gives me the chance to make available alternative and interesting offers while allowing me to fill the experience with extra content for you in the 'Updates' page above. More on this to come….
This is also the first place you can buy my new album 'Lion' alongside the DVD. As well as vinyl, signed product, lyric sheets, sets lists and even one of the microphones I used during the recording my new album.
Thank you for being part of this!
Peter