Fields Of The Nephilim : nouveau single, « Prophecy »
17 Mar 16
Cette fois, ça y est : on ne prend pas les mêmes, mais on recommence. Carl McCoy, Tony Pettitt & co. (Gav King [guitare] + Lee Newell [batterie] + le plus fraîchement intégré Andy James [guitare]) dévoilent aujourd'hui au monde le tout premier extrait de la série d'enregistrements studio qu'ils dévoileront au gré de l'année 2016.
« Prophecy », qui a été joué à diverses reprises sur scène ces derniers mois, forme donc et sans surprise le premier vrai extrait studio de la mouture actuelle de Fields Of The Nephilim. L'orientation est certes métallique mais pas au sens extrême développé antérieurement par le projet Nefilim avec l'album Zoon (1996).
Carl McCoy et les permanents depuis 2007 Lee Newell et Gav King semblent avoir gardé la maîtrise d'œuvre sur ce premier single. Il sera en vente dans un premier format physique sous la forme d'un « sampler pre-release », que le groupe a annoncé mettre à disposition exclusive du public sur chacun des shows de sa mini-tournée allemande. Elle commence ce jour.
The Nephilim annonce en outre que deux formats physiques seront rendus disponibles en temps et heure : CD et vinyle, comprenant tous deux un artwork exclusif et du matériau bonus. De l'information à ce sujet sera postée prochainement sur le site officiel de FOTN.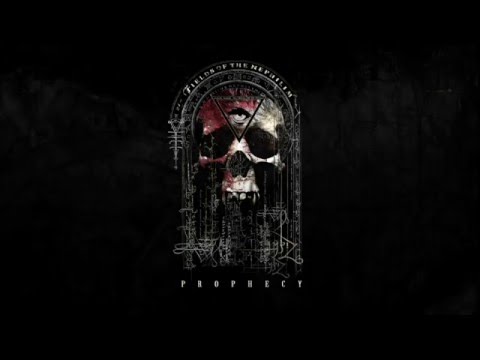 Crédits (source officielle) :
Voice / Music : Carl McCoy
Additional Guitar : Gav King
Drums : Lee Newell
Composed and Produced by McCoy
Published by Nephilim Music
Mastered by Maor Appelbaum at Maor Appelbaum Mastering – California – U.S.A
> THE NEPHILIM ONLINE
Information and Official Merchandise
– www.fields-of-the-nephilim.com
– www.nephilimmerch.com
– www.nephilimshop.com
All Images and Graphics by SHEERFAITH